Integrated Quality Services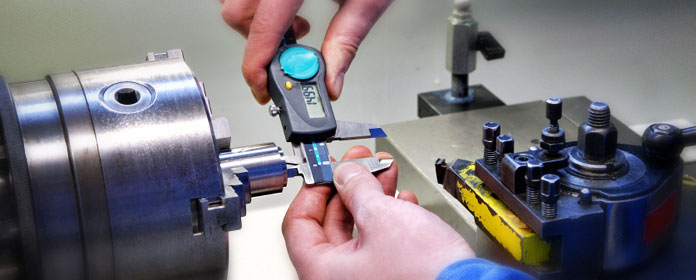 The Tool & Gage House is a leader in developing "Full Time" on-site Quality Services and is pioneering true partnerships in manufacturing. The Tool & Gage House can provide qualified professionals for all of your quality needs.
Some of the services we provide are, but not limited to:
Receiving Inspection
Gage Calibration
Dimensional Metrology
Gage Crib Management
Gage Lab Management
Metallurgy
Torque Auditing
Torque Calibration
Torque Tool Repair
Dock Audits
Oil & Fuel Analysis
Test Cell Calibration
Writing Quality Procedures
Writing Quality Manuals
Coordinating ISO Certification

(ISO 9000/2000, TS 16949, ISO 17025:2005 etc.)
The Tool & Gage House can provide you with trained, qualified, professional technicians to meet all of your quality needs. Please contract us for an individual site survey. We will propose a solution to your quality needs at no obligation to you.

Need More Information?
The dynamic nature of our industry provides The Tool & Gage House and it's customers with products which are constantly evolving. New products, manufacturers and improvements are released weekly.
To provide you with the best solution, pricing and customer service, we ask that you send us a message with your needs, questions or request for quote so that we may assist you in the best possible manner.