Quality Services Division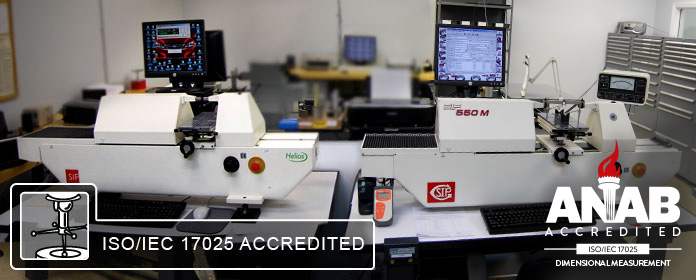 Complete inspection, calibration and contract measurement services are performed in our ISO/IEC 17025 laboratory, accredited through ANAB, with select calibrations performed at customer facilities.
Capabilities extend from laser interferometry for CMM's and machine tools to finite measurements of gage blocks, plug, ring, thread and master gages. Customer have 24/7 access to their calibration records via our Gage Cloud.
We offer full compliance with all applicable Military, ANSI, ISO and other National and International standards and are fully versed in form and position tolerancing and metrology in accordance with ANSI Y14.5M. Download our Scope of Accreditation for more information.
Cage Code: 49091 | Facility Code: OAX30 | Federal I.D. Number: 56-1144156
Tool & Gage House Quality Services Departments