Contract Inspection Overview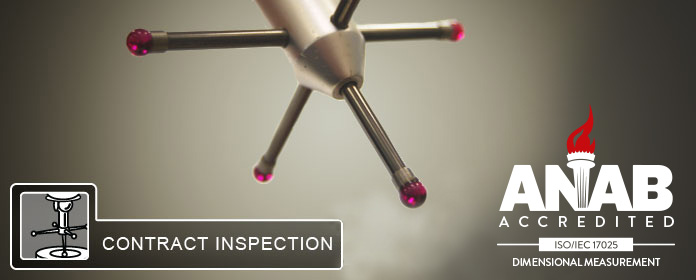 The Tool & Gage House Quality Services Division is equipped with a full range of measurement equipment to provide you with First Article part inspection, PPAP, prototype verification, model digitization, tooling verification and process development support. Contract Inspection Services include: Third Party, Reverse Engineering, Receiving Inspection and, Production Run Inspection.
Our Quality Services Division can provide you with inspections services ranging, from production part inspection with hand tools, to programmed part runs on a coordinate measuring machine.
We have in-house capability for non-contact measurement with a video probe, making precise form measurements for roundness to performing surface finish checks as required by our clientele.
In addition  Our Quality Services Division can develop programming for Zeiss (Calypso) or can schedule time on the machine at an hourly rate.
Accredited inspection services:
Dimensional part inspections using the Zeiss UMC850
Form – roundness, cylindricity, perpendicularity with the Mahr MMQ400
Surface texture with the Mahr LD-120
Step height with the Mahr LD-120.
Tool & Gage House Quality Services Departments