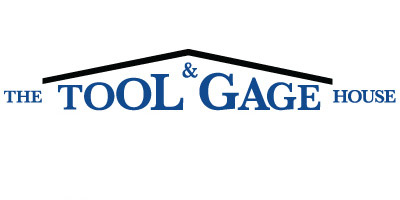 It's All In Our Heads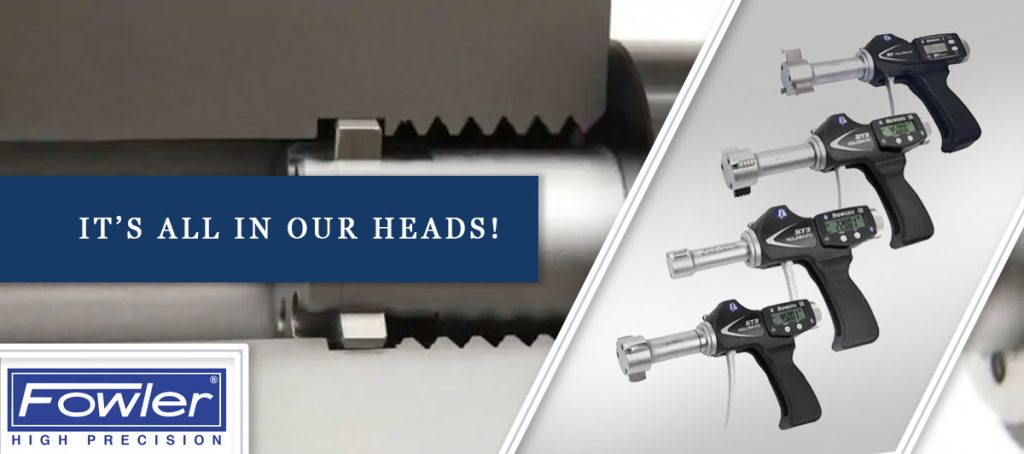 A reliable solution to your measurement problems isn't a pipe dream: it's all in our heads! Fowler's special application heads can be fitted directly onto their Bowers XT range of bore gages to create a flexible, modular measuring system.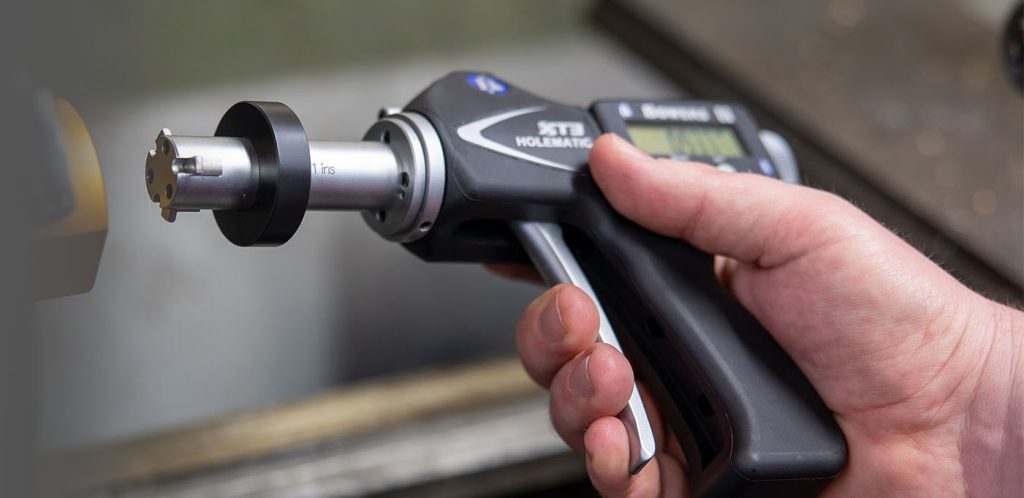 Whether you're measuring threads, grooves, splines, sphericals, or deep holes, they have a standard or bespoke solution to suit you. Read further to discover the various and comprehensive ways this system can accomplish your measurement goals, fix your measurement challenges, and make measurement easy.
Groove Gaging
Individual Groove Gauging Heads
XT Grooves – The Best Way to Measure Internal Groove Diameters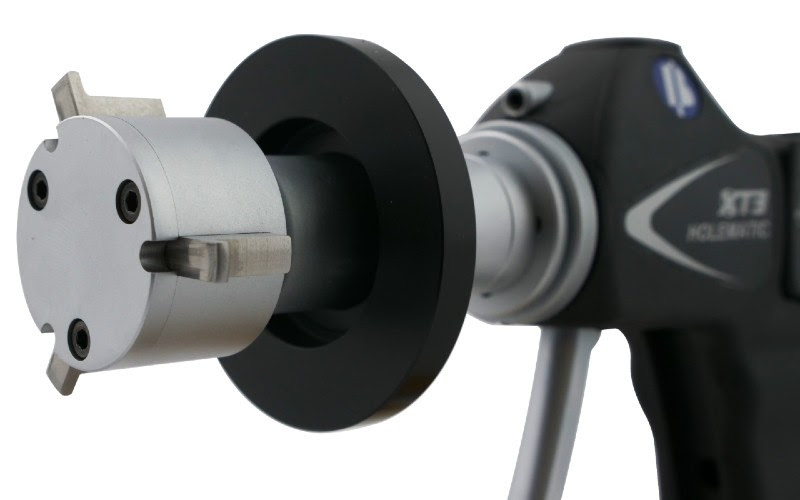 Available from 6-300mm diameter
2 Point (ovality) or 3 Point available
Interchangeable with standard heads
XTD, XTH, & Ultima​ available
Suitable for special forms, Radius, Ball Race, Brake Caliper, Blind Bore, Annular
Depth stops & guide sleeves available for quick, accurate location
Standard XT Holematic Groove Sets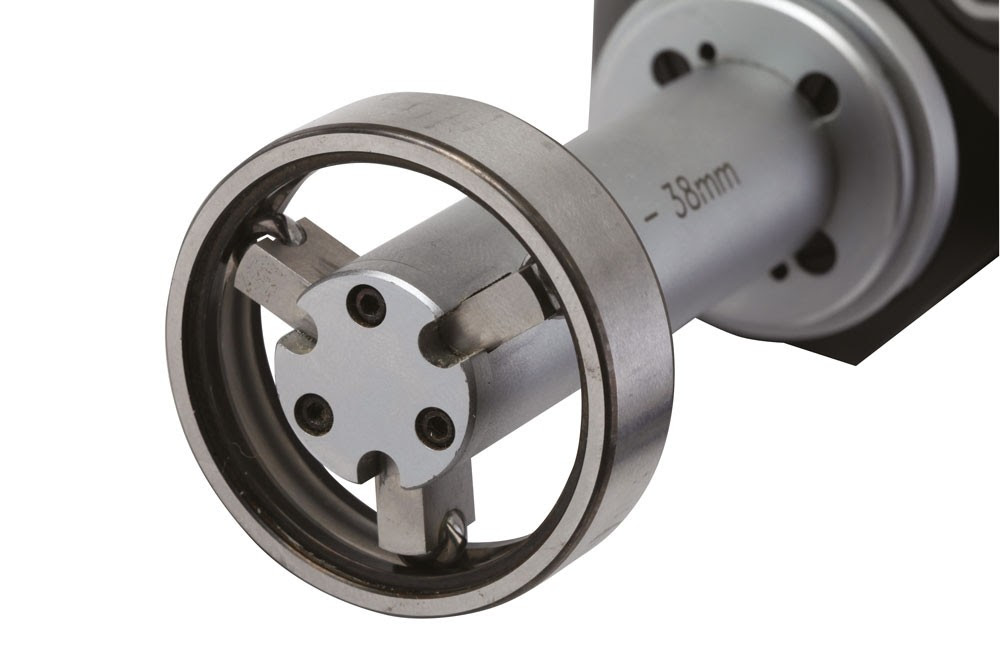 Now available as stocked items, features of the standard XT groove sets include:
Generic anvil profile suits common groove sizes
Sets available to cover diameters 6 – 100mm (1/4" – 4")
3-point, self-centering, interchangeable heads for repeatability
0.001mm 0.00005" resolution
Depth stops included
Extensions available
IP67 sealed
Setting rings with UKAS certificates included
Bluetooth with free data collection App
---
Thread Gaging
XT Threads – The Best Way to Measure Internal Thread Diameters
Individual Thread Gauging Heads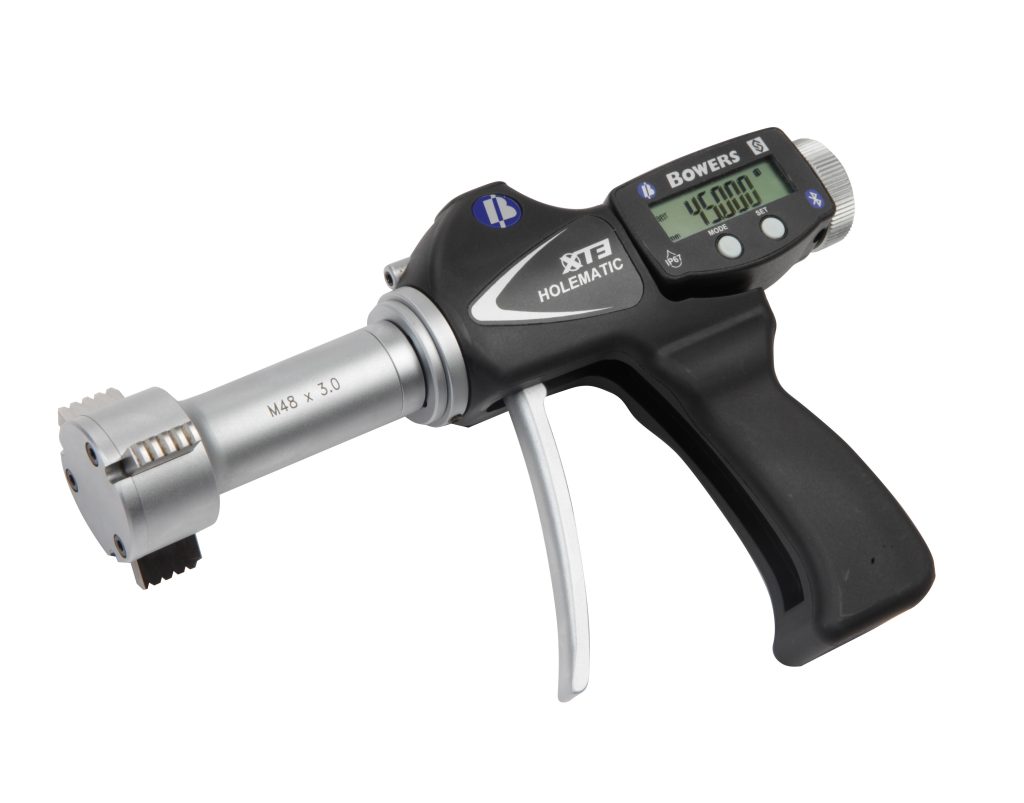 M4 – M300 (metric)
No8 – 12" (imperial)
Metric, UN, Buttress, Acme, Trapezoidal, Ball screw and non-standard forms available
Left and right handed available
2 Point or 3 Point available
Very rapid measurement of threads
Reduce machining time by giving the operator an actual measurement when forming the thread
Negates the need for many different hard gauges, incl. pre/post plate, pre/post H/T, different classes, etc. Therefore annual re-calibration costs reduced massively
Effective (Functional), Pitch & Major measurement
Calibrate from thread rings (Plain ring for Major Diameter)
Rings marked with actual PD
---
Spherical Gaging
XT Spherical – The Best Way to Measure Deep-Bore/spherical Diameters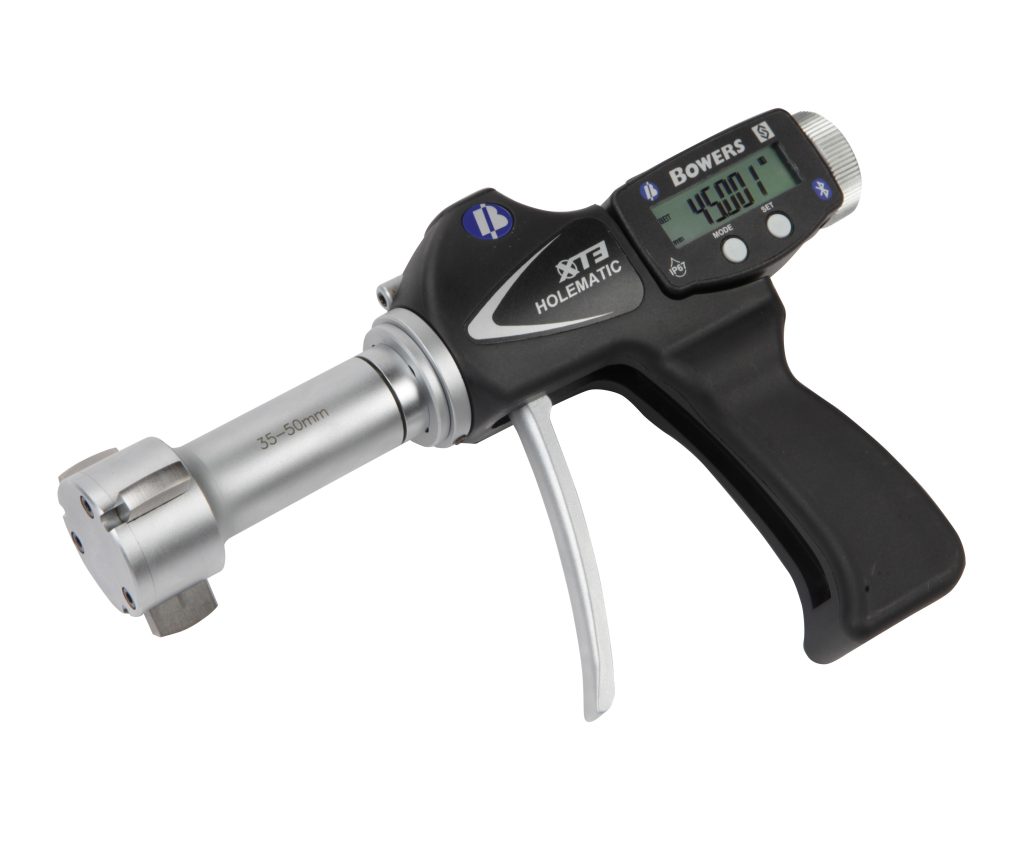 2 point (ovality) available from 3mm, 3 point available from 6mm
6-300mm range, 300-500mm XT500 System
Guide sleeves available, 2 point to maintain centralisation, 3 point to protect the head/bore
Allows for misalignment in bore
XT, Ultima
Ease of use for operator
Interchangeable with standard heads
Blind Bore option available
---
Deep Hole Pneumatic Bore Gaging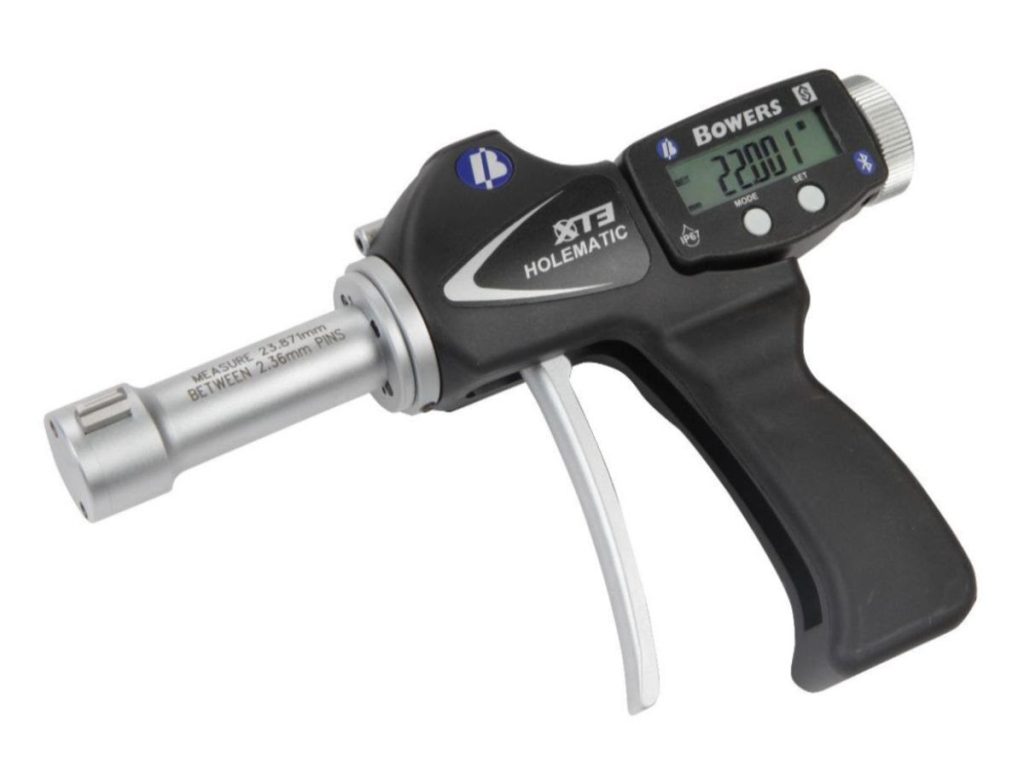 Operated by a pneumatic actuator powered by a 3 bar compressed air supply – either from a compressor or a workshop air-line. The measurement data is collected by a capacitive probe fitted just behind, and in constant contact with the measuring head.
This direct contact ensures high-quality transducer-type accuracy, even at great depths. Measurements are taken by pressing a footswitch connected to the airline and the data is then passed automatically via cable back down the bore to the digital readout at the operator end.
Features:
Measures diameters from 50-310mm, up to 15m deep
Spherical, Tungsten Carbide anvils
2 point and 3 point heads available
Accuracy +/-0.005mm (subject to bore condition)
Quick set-up time
Easy to use
Not adversely effected by temperature fluctuation
Robust design
Various readouts available
---
Spline Gaging
XT Splines – The Best Way to Measure Splines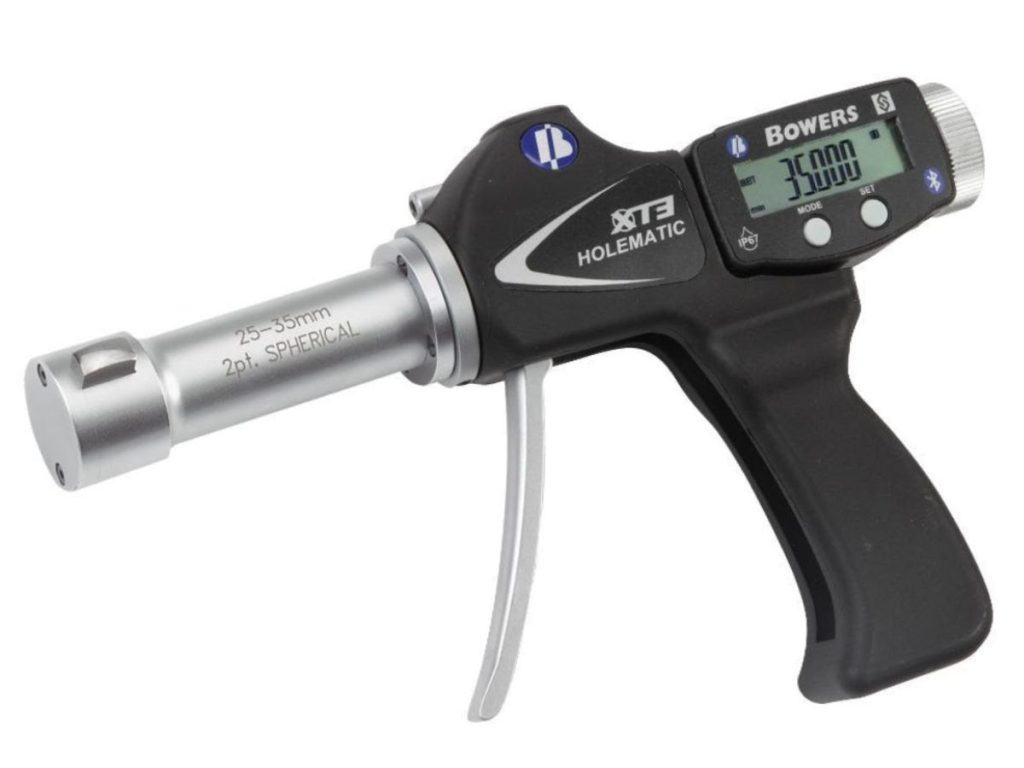 Features:
XT or Ultima systems available
2 point between pin most popular. Also available with carbide ball contact
3 point also available with irregular spacing if necessary
Heads for Major and Minor dia. available
Popular sizes held in stock for quick delivery
Calibrate from standard plain rings
Interchangeable with standard heads
Negates the need for many different hard gauges, incl. pre/post plate, pre/post H/T, different classes, etc.
Massively reduces annual gauge calibration costs
External spline frames available
---
Non-Standard Applications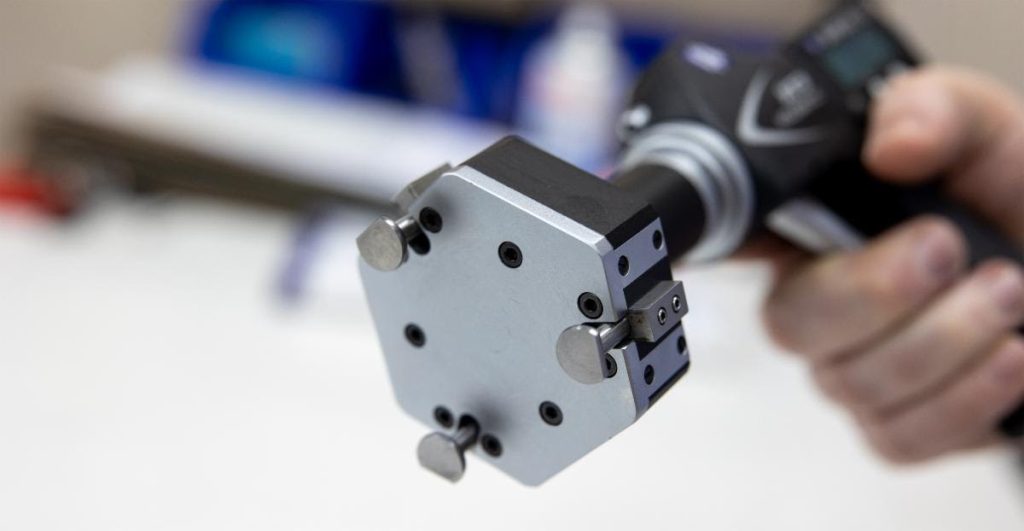 Looking for a custom head for a non-standard application? Fowler can help!
As the world's leading bore gage manufacturer, Bowers Group has also earned a reputation for manufacturing custom heads for non-standard applications, to fit your specific needs.
Slot Width
Small slot widths from 2-6mm
Large Slot width from 6-100mm
Blind Bores
Standard between 2-6mm and 12.5-300mm.
Between 6-12.5mm on request.
Gun Barrel Head
For the measurement of smooth bore and rifled bore gun barrels.
Major and minor diameters measured deep into bores.
Seat Pockets
Internal measurement of surface/subsea valve cavity-seat pockets for the oil and gas industry
A one-piece right-angle adaptor to allow entry down a perpendicular bore, allowing measurement to take place at 90 degrees to entry of the bore.
Optimised anvil form and guide pieces aid entry and position the measuring head correctly for higher accuracy measurements and ease of use for operator.
Dovetail Slots & Turbine Blade Grooves
2 Point head solution based on the popular Bowers XT system.
The system incorporates tungsten carbide ball contacts for high accuracy.
The Bowers XT digital readout offers the capability to send data for SPC and part traceability.
Soft Drink Can
Internal measurement of a soft drink can
3 Point XT Anvil head based on 35-50mm body size, used with XT Holematic Xtreme pistol grip. High accuracy measurement of groove that's inaccessible to a typical caliper
3 Point XT Anvil head used with XT Holematic Xtreme pistol grip. Measurement of internal diameter with 360 degree wrap-around anvils prevents/limits distortion of the thin walled can
Right Angled Adaptor
Right angled adaptor for custom bore measurement.
Irregular Spacing
Available between 16-300mm diameter to measure between odd spaced lobes.
Click below to schedule a free demo, so you can learn how you can increase production accuracy, decrease measurement time, and automate record keeping with Bowers Bore Gages. contact us today!