NEVER Miss Another Fastener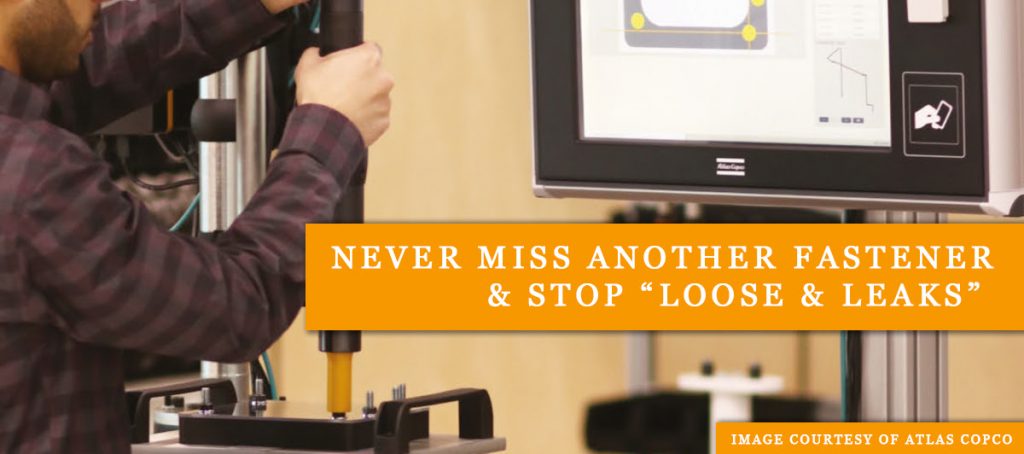 NEVER Miss Another Fastener & STOP "Loose & Leaks"
Sounds nice right? Even better; this is attainable and affordable. Many of our customers have already implemented standard error-proofing and complete Poka-Yoke capabilities.
Solutions range from tightening programs to ensure individual fasteners are correct, to guiding the operator's steps, all the way up to complete control of each step the operator takes – right down to the millimeter. This means accurate fastening of every single fastener, every single time!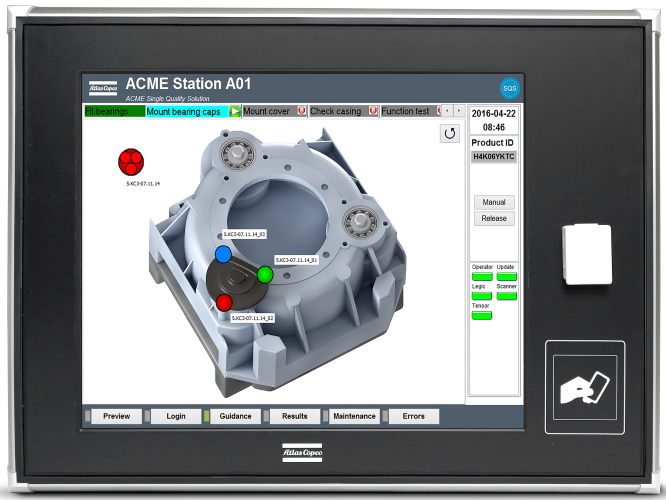 What are the solutions and starting costs?
Programmable Tools ensure fastener(s) are properly tightened: $6,000 and up.
Position Controls to guarantee fasteners are tightened in the desired sequence: $15,000 and up.
Operator Guidance for each process step. Including parts picking, and all assembly steps… right down to the data collection and paperwork: $15,000 and up.
ROI from these investments is often 4x or more, with 6 to 8 month break-even when compared to warranty costs, rework, scrap, down-time etc… as well as leading to gains in productivity.