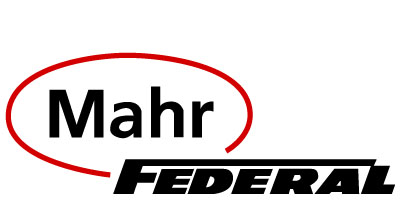 Wireless Data Feature Released for MarCator Digital Indicators
Mahr Federal Adds Integrated Wireless Data Transmission to MarCator Digital Indicators
— Integrated MarConnect transmitters and software allow for economical implementation of secure wireless transmission.
PROVIDENCE, RI — Mahr Federal has added a new MarConnect Integrated Wireless data transmission system to its family of MarCator Digital Indicators at prices that compete with typical wired systems. New low power data transmission technology has allowed the transmitter to be built into the digital indicator. The digital indicator sends its data to a small i-stick receiver, resembling a common USB flash drive. MarCom software makes data acquisition even simpler: just take a measurement and transmit your measuring data directly into MS Excel or via a keyboard code into any Windows program without cumbersome cables.
Integrating the transmitters with MarCator Digital Indicators eliminates expensive, power hungry add-on transmitters that can make gages bulky and interfere with portability. Each MarConnect i-stick wireless receiver supports up to eight digital indicators with a range of up to 12 meters, perfect for most bench-top or workstation applications. And since i-stick receivers are so inexpensive it's now possible to add a receiver to every workstation in the shop.
The MarConnect integrated wireless interface is active as soon as the i-stick is plugged in, and each indicator is identified by signal coding in the MarCom software so there is no confusion as to signals. Data transmitters are built into the MarCator 1086 and 1087 digital indicators, so no interface boxes or additional batteries are required. Plus, integrating the transmitters into the indicators' electronics makes the units extremely energy efficient, and can extend battery life up to 50% longer than competitive systems.
Integrated wireless gives more freedom of movement. For example, when measuring on or at the machine, or with large workpieces, cables do not obstruct. Plus, initiation of signal transmission can be made either from the indicators or directly from the PC. This can be very handy if, for example, you have a large gage set up with multiple indicators. Rather than having to send data from each indicator individually, the MarCom software can gather all measurement data with a single click. Successful data transmission is confirmed with a message on the digital indicator's display.
MarConnect Integrated Wireless is now available on Mahr's popular MarCator 1086 Series of digital indicators with large display and integrated tolerance functions; and on the MarCator 1087 Series of multi-functional Digital Indicators with combined analog and digital display, as well as tolerance and dynamic measuring functions. Both lines are equipped with Mahr's innovative Reference System in which the zero position only has to be set once, and with a lock function that prevents unintentional activation of an operating button.
Mahr Federal Inc., a member of the Mahr Group, has been providing dimensional measurement solutions to fit customer application needs for over 150 years. The company manufactures and markets a wide variety of dimensional metrology equipment, from simple and easy-to-use handheld gages to technically advanced measurement systems for form, contour, surface finish and length. Mahr Federal is also well known as a producer of custom-designed gages and a provider of calibration and contract measurement services. Mahr Federal's calibration laboratories are accredited to ISO/IEC 17025:2005 NVLAP Lab Code 200605-0 (see our Scope of Accreditation for accredited calibration processes).
For more information contact the Tool & Gage House.