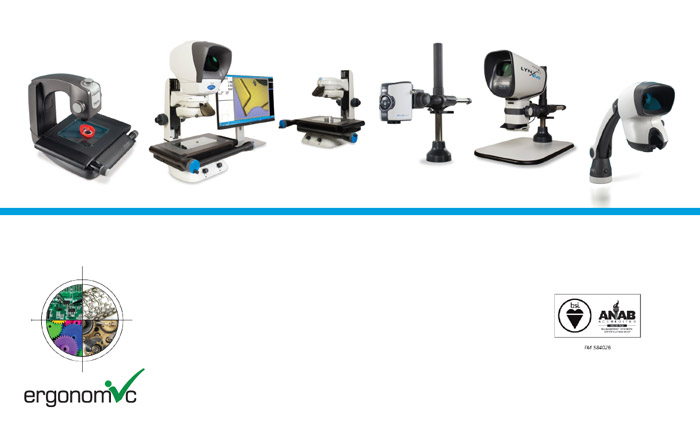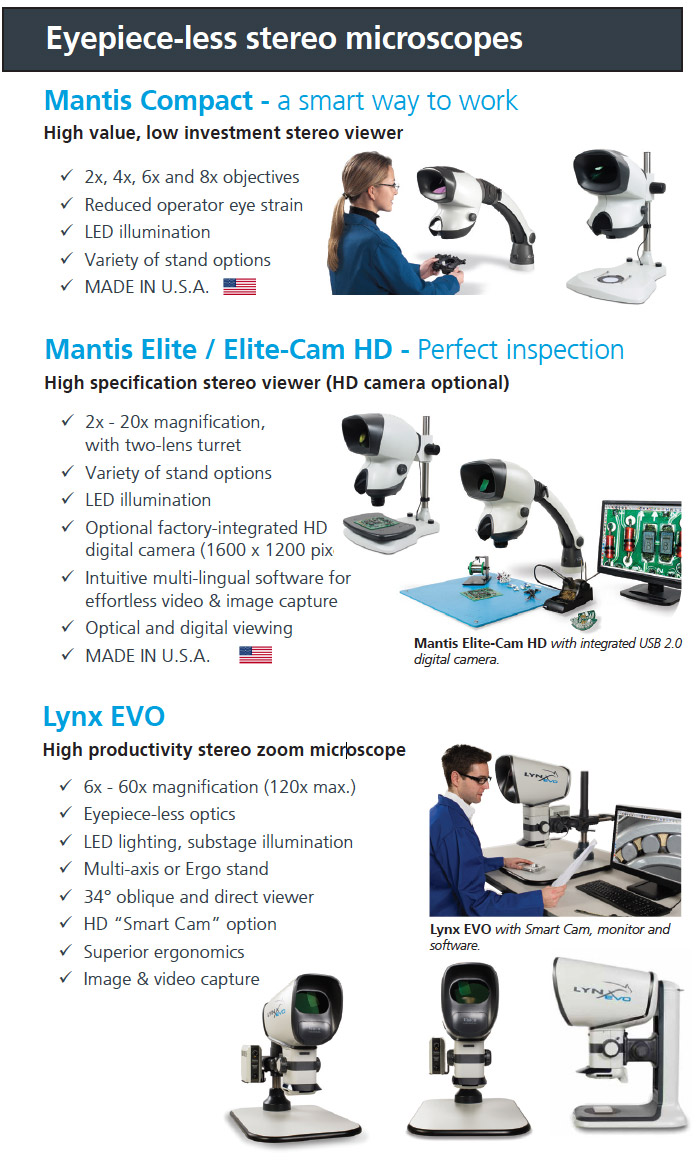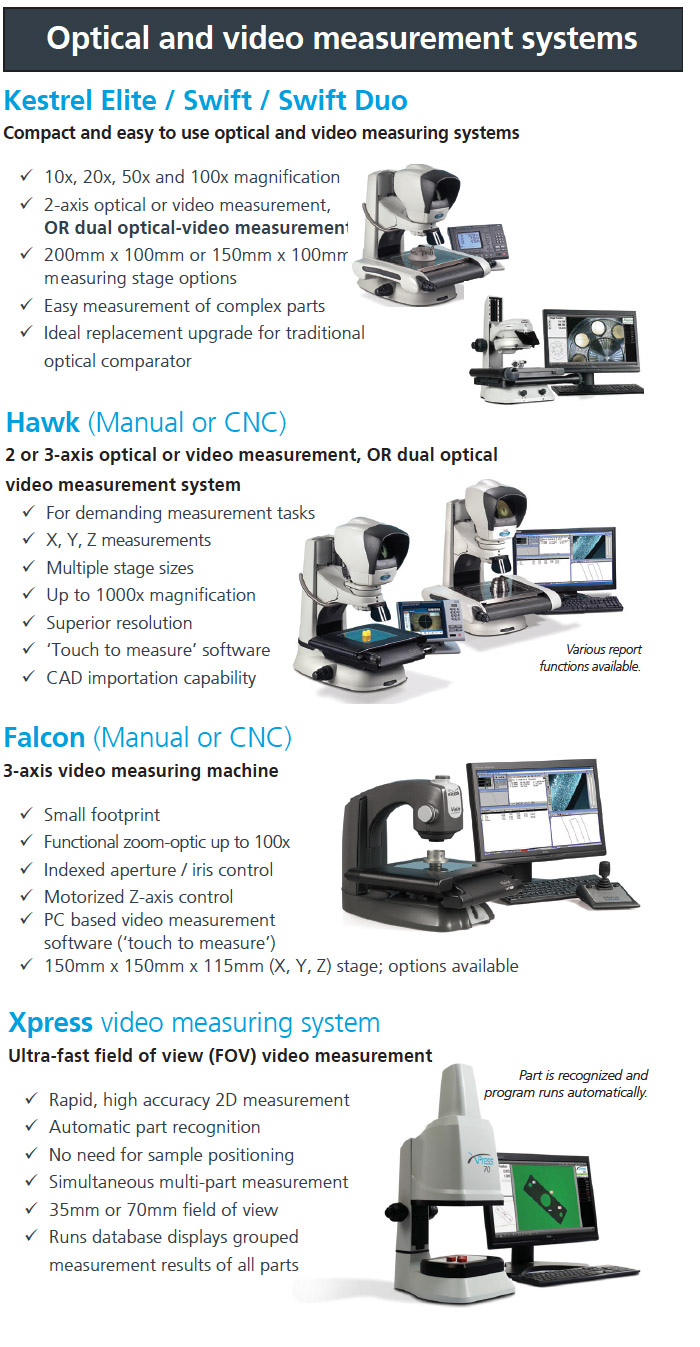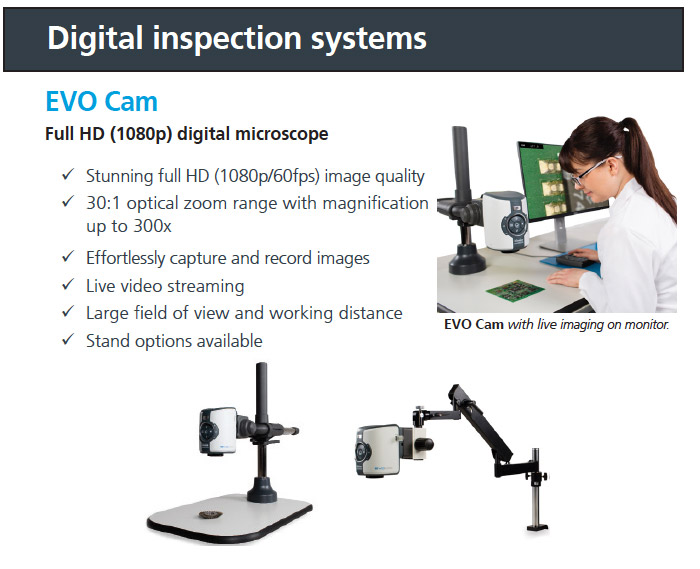 Download the PDF here: Tool & Gage House Introduces Vision Engineering (Adobe PDF Format)
For Immediate Release: March 15, 2016
The Tool & Gage House has been successfully audited to ISO/IEC 17025:2005 requirements for Testing and Calibration by The Laboratory Accreditation Bureau (L-A-B). L-A-B first certified Tool & Gage House in 2000 for dimensional and electronic calibrations and the new accreditation is valid through February 18th, 2019.
The L-A-B audit was thorough and included our calibration laboratory, personnel and related processes, as well as "Customer On-site" capabilities, says Bobby Hedgpath, Manager of the Quality Services Division of The Tool & Gage House. "Results from this audit were some of the best seen, and we are very pleased." For the latest certificate of accreditation, accompanying laboratory scope and a laboratory equipment list go to toolandgagehouse.com.
Since 1976 The Tool & Gage Houses has been working with manufacturing customers to improve quality and efficiency as well as reduce costs and solve problems related to assembly and gaging. We are your Partners in Precision.
Proud to be a privately owned North Carolina Corporation (small business) with offices in Charlotte, North Carolina and serving the South Eastern United States. 1-(800) 438-2266.
Click to view Tool & Gage House's 17025 Scope of Accreditation

"Partners in Precision"
Reduce Cost! Improve Quality! Increase Production!
Sound familiar? Managers are challenged to continuously improve and often with fewer resources. We partner with leading quality-focused manufacturers to understand their challenges and bring precision solutions for improved measurement and monitoring, better assembly processes and reduced scrap, labor and defects. We accept your challenge!
Booth 921 will showcase solutions for you including: New visual monitoring from Sciencescope, innovative measurement tools from L.S. Starrett and the latest in torque and assembly systems from Atlas Copco.
We look forward to meeting you and hosting you with complimentary drink tickets for the SOUTH-TEC Networking Reception on Wednesday, October 28, 4:00pm – 5:30pm.
Learn More About SOUTH-TEC
The Tool and Gage House launches "24/7/365" web service with new ecommerce site. Over 600,000 items are available for immediate shipment, including a great selection of precision measuring tools from Starrett, Mitutoyo, Fowler and Procheck. Cutting tools and assembly tools precisions machinery and other manufacturing equipment are also included.
Customers are able to log in for immediately pricing and availability. This supports self-service quotes and any-time ordering convenience! Extended volume discounts are also available upon request.
The new ecommerce site offers customers more ways to gather information and make purchases. This is all backed by the high service level that The Tool and Gage House is known for.
Check out ToolandGageStore.com today and log in for personal pricing and ordering. Also watch for quarterly specials. For questions and support click "Request Quote", or email info@toolandgagehouse.com or call 800-438-2266 during business hours.
Download the press release here: Press Release TGH eStore 12/2014 (PDF Format)
The Tool and Gage House Featuring top metrology products at SOUTH-TEC
CHARLOTTE, NC– (Sept. 6, 2013) – The Tool & Gage House (TGH), a specialty distributor of industrial gaging and related metrology products and services, assembly products, and tooling, is pleased to announce its participation in SOUTH-TEC 2013, the premier manufacturing, advanced technologies and workforce development trade show, October 29th to 31st, 2013 at the TD Convention Center in Greenville, SC.
For nearly 40 years, The Tool & Gage House has built its name on providing products and solutions that help manufacturers meet their objectives with Gaging, Assembly and Tooling products. Visitors to The Tool & Gage House's booth (#511) can expect to receive unmatched precision and expertise for their respective industry needs. The Tool and Gage House's Integrated Quality Services Divisions will be there and provides high-end torque monitoring and management, gage lab and crib management and a range of expertise for in-plant services. The Tool and Gage House will also feature an array of products including technologies for:
Assembly & Joining Equipment & Systems
Cutting Tools & Accessories, such as

Drilling & Reaming Tools
Lathe Tooling & Accessories
Milling Cutters End Mills
Threadmaking Tools

Measurement Inspection & Testing

Calibration Equipment & Services
Data Collection Systems
Hardness Testers
Inspection Systems & Equipment
Optical Equipment
Software Quality Control & Inspection System
"We are very excited to be part of SOUTH-TEC and represent The Tool and Gage House among some world's most successful companies. This conference is one of the most important and influential trade events in the advanced manufacturing world, and we know our products will make an excellent addition, said Paul Bennett, President of The Tool & Gage House. "We provide products and services to a wide range of manufacturing and metalworking customers in the Southeast that are designed to increase the productivity and profitability of our customers by consistently solving their manufacturing problems. What better location to do that than in our own home market of the Carolinas this year?"
The Tool & Gage House is also excited to have Professional Bull Rider Shane Proctor, ranked 6th overall by the PBRT as a top Bull Rider in the industry, join them at this year's SOUTH-TEC show. As a professional whose industry depends on precision in the rodeo ring, Proctor will be at booth 511 at various times throughout the show to meet with visitors and talk about his strategy in the ring.
Organized SME, SOUTH-TEC draws manufacturing suppliers, distributors and equipment builders from across North America and around the world. Featuring over 200 exhibitors, the event attracts thousands of prominent participants and visitors as the single-source for side-by-side comparisons, discovering integrated equipment, training and service solutions, and leveraging corporate purchasing power.