History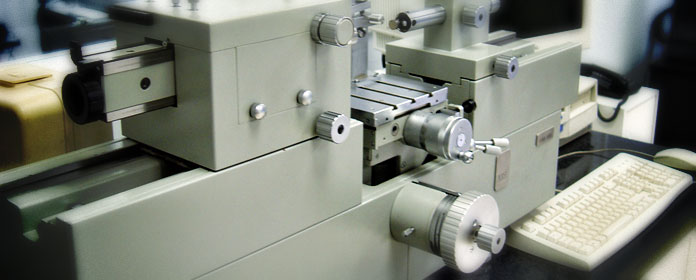 Founded in 1976 by H. Ray Burleson; the company started in a vacant room over the garage. Realizing his customers had the need for a distributor that had a breadth of products; Ray was one of the first distributors to carry tooling and gaging. As the company evolved, along came the calibration lab and repairs to complete the cycle of the products he was selling.
The company continues today as a family owned business and is run by Ray's son, Steve. Steven R. Burleson, President of The Tool and Gage House has been involved in the industrial metalworking industry for over 30 years. Steve has worked his way through the entire organization starting in the warehouse. Steve's succession through the organization has included duties in the calibration lab, inside sales, outside sales, application specialist, General Management, Vice President to President. Steve's primary focus during his career has been in the metrology area and has extensive knowledge in this field. Steve's experiences and understanding of each department has prepared him for his current role as a principle owner.

Need More Information?
The dynamic nature of our industry provides The Tool & Gage House and it's customers with products which are constantly evolving. New products, manufacturers and improvements are released weekly.
To provide you with the best solution, pricing and customer service, we ask that you send us a message with your needs, questions or request for quote so that we may assist you in the best possible manner.