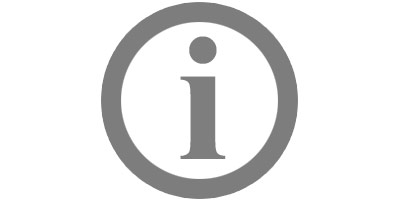 General Terms & Conditions of Sale
Pre-approved credit terms are net 30 days from the date of invoice. Progressive payments required for custom work and capital equipment projects. A late fee of 1.5% per month will be added to all past due accounts. Any charges outstanding after 60 days are subject to a collection and all associated charges, including legal fees, will be paid by the customer.
The Tool & Gage House General Terms & Conditions of Sale
Effective Date: 2-2020
AGREEMENT. These general conditions are intended by the parties as the final expression of their Agreement and are the complete and exclusive statement of the terms and conditions of that Agreement. If the purchase order or any other form states terms or conditions which are additional to or different from these set forth herein, this writing shall be deemed notification of objection to such additional or different terms or conditions. Accordingly, this Agreement is expressly conditioned on the acceptance and assent to the conditions on the face and reverse side hereof. Acceptance of the conditions contained herein shall be considered to have occurred unless written notice of objection is received by Seller within ten (10) calendar days of the date specified on this writing. No modification or rescission hereof shall be effective unless made in writing and signed by both parties, nor shall this Agreement be waived, modified, rescinded or altered by any subsequent course of dealing or performance between the parties.
PAYMENT. Invoices are due and payable in full without right of setoff within the prescribed period stated on the face hereof. Invoices for products or services delivered under this order are payable only in U.S. funds which are accepted at par by our depositories, unless specifically stated differently on the face hereof. Credit and delivery of products shall be subject to the approval of the Seller to whom all bills are payable and who reserves the right to alter the terms and set a limit of credit. Each shipment shall be treated as a separate and independent contract; but if the Buyer shall fail to fulfill the terms of payment under this or any other contract, the Seller at its option may defer further shipments, until payment shall have been made.
PRICES AND DELIVERY. Unless otherwise stated, prices are subject to change without notice. No cash discounts or other discounts for prompt payment are offered unless specifically stated on the face hereof. Delivery of the products shall be F.O.B. point of shipment (Inco term 1990) and, unless otherwise stated, no freight or other transportation charges will be allowed and Buyer will pay or reimburse Seller for all freight. Seller shall not be responsible for storage, transportation or similar charges occurred at destination. Title and all risks of loss and damages shall pass to Buyer upon delivery of the products sold hereunder to the carrier.
EXPORT RESTRICTIONS. Buyer acknowledges that the products received from Seller are subject to the U.S. Export Administration Regulations, as amended, and other applicable laws and related regulations (collectively II Regulations"). Buyer hereby gives assurance, with respect to the products and any U.S. origin technical data that Buyer shall comply with the Regulations.
TAXES AND OTHER CHARGES. To the extent legally permissible, all present and future excise levies or taxes or any similar charges imposed by any federal state, foreign or local authority which Seller may be required to pay or collect, upon or with reference to the sale, purchase, transportation, delivery, storage, use or consumption of products or services including taxes upon or measured by the receipts there from (except net income and franchise taxes), shall be for the account of Buyer.
DELAY IN DELIVERY AND FORCE MAJEURE. Delivery dates are approximate and estimated, and are based upon prompt receipt of all necessary information from the Buyer. Seller may make partial shipments of anyone or more items covered by the quotation or acknowledgment, and may ship from any location it may select. Seller shall not be liable for any loss, damage, detention, delay or failure to deliver resulting from causes beyond its reasonable control, including (Without limiting the generality of the foregoing) fire, explosion, flood, strike or other difference with workmen, accidents to Seller's facility, acts of sabotage, shortage of facility, material or labor, delay in transportation, delay of supply of product to Seller breakdown or accident, riot, insurrection, civil or military authority, governmental controls, restrictions or regulations, whether legal or De facto, including but not limited to failure to obtain export or import licenses, a force majeure event occurring in respect to one of Seller's suppliers, and any other cause beyond Seller's control.
WARRANTIES AND LIMITATION OF LIABILITY. Seller warrants that the products or services sold hereunder shall be free from defects in material and workmanship under normal use and service when correctly installed, used and maintained. This warranty of quality shall terminate thirty (30) days after delivery of the products, or provision of services, to Buyer and shall not apply to products which have been subjected to misuse, abuse, neglect or improper storage, handling or maintenance, THE FOREGOING WARRANTY IS IN LIEU OF ALL OTHER WARRANTIES WITH RESPECT TO THE PRODUCTS AND SERVICES, WHETHER ORAL, WRITTEN, EXPRESS, IMPLIED BY OPERATION OF LAW OR OTHERWISE, OR STATUTORY. THIS IS NO WARRANTY OF MERCHANTABILITY OR FITNESS FOR A PARTICULAR PURPOSE OR ANY OTHER WARRANTIES ARISING BY USAGE OF TRADE, COURSE OF PERFORMANCE OR COURSE OF DEALING. SELLER SHALL NOT BE LIABLE TO BUYER OR ANY OTHER PERSON FOR SPECIAL, INDIRECT, INCIDENTAL, CONSEQUENTIAL OR EXEMPLARY LOSSES, DAMAGES OR EXPENSES, DIRECTLY OR INDIRECTLY ARISING FROM THE SALE, HANDLING OR USE OF THE PRODUCTS OR SERVICES OR FROM ANY OTHER CAUSE RELATING THERETO. SELLERS LIABILITY HEREUNDER WHETHER BASED ON CONTRACT, WARRANTY TORT (INCLUDING BUT NOT LIMITED TO NEGLIGENCE AND STRICT LIABILITY) OR OTHERWISE IS LIMITED TO, AT SELLER'S OPTION, THE CORRECTION OF DEFECTIVE SERVICES OR REFUNDING OR CREDITING BUYER WITH AN AMOUNT EQUAL TO THE PURCHASE PRICE THEREOF, THE REPLACEMENT OR REPAIR OF DEFECTIVE PRODUCTS OR THE REPAYMENT OF, OR CREDITING BUYER WITH AN AMOUNT EQUAL TO THE PURCHASE PRICE UPON RETURN OF THE PRODUCTS. Products may be returned, F.O.B. Seller's facilities, only after inspection and approval by Seller and upon receipt by Buyer of shipping instructions from Seller. The parties expressly waive the Statute of Limitations and agree that any claim by Buyer with reference to the products or services sold hereunder for any cause, shall be deemed waived by the Buyer unless filed within one (1) year from accrual of the cause of action therefore.
PATENTS, COPYRIGHTS AND TRADEMARKS. No license or other rights under any patents, copyrights or trademarks owned or controlled by Seller or under which Seller is licensed are granted to Buyer or implied by the sale of products or services hereunder. Buyer shall not identify as genuine products of Seller products purchased hereunder which Buyer has treated, modified or altered in any way, nor shall Buyer use Seller's trademarks to identify such products; provided, however, that Buyer may identify such products as utilizing, containing or having been manufactured from genuine products of Seller as treated, modified or altered by Buyer or Buyer's representative. If products or services sold hereunder are manufactured or performed according to Buyer's specifications, Buyer shall indemnify Seller against any liability for patent, copyright, or trademark infringement on account of such manufacture or performance.
PERFORMANCE AND ENFORCEMENT. This order may be performed and all rights hereunder against Buyer may be enforced by Seller or by any one or more of the corporation's subsidiary to or affiliated with Seller or in part by Seller and in part by one or more subsidiary or affiliated corporations
PROHIBITION OF ASSIGNMENT. No rights arising under this agreement may be assigned by the Buyer unless expressly agreed to in writing by the Seller.
LEGAL COMPLIANCE. Buyer agrees, at its own expense, promptly to take such steps and execute such documents as may be required to satisfy any law or requirements in Buyer's country to render this agreement valid.
WAIVER. Waiver by Seller or Buyer of any breach of these provisions shall not be construed as a waiver of any other breach.
SEVERABILITY. The invalidity or unenforceability of any provision or term hereof shall not affect in any way the remainder of the provisions or terms of this agreement.
DISPUTE RESOLUTION. This agreement shall be governed by the laws of the State of North Carolina excluding the application of its conflicts of law's provisions and excluding the United Nations Convention of the International Sale of Goods.