Gaging Products

Assembly Products

Tooling Products

Quality Services Division

Total Partnered Solutions

Some 25 years ago, the first optical measuring system specifically designed to measure round components was launched by the TESA. What started as a small additional offer to the market has turned into a comprehensive product line and the standard for the turned parts industry nowadays: the TESA-SCAN range of machines, carrying the SWISS MADE label.
Servicing Industry Through Innovation, Since 1976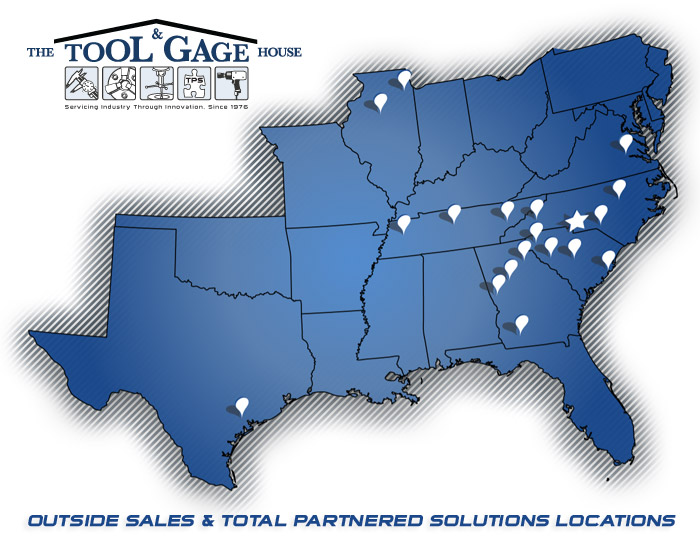 Since 1976; The Tool & Gage House has provided sales and services to the manufacturing and metalworking industry of the Southeast. The first company with both a dedicated product sales team, as well as a certified inspection and calibration lab under one roof.
The Tool & Gage House's sales team represent the best manufactures of industrial tooling, gaging and assembly products. Various types of metalworking tools, metrology tools / equipment and assembly / torque products are available under one roof. Our Quality Services Division can certify your gages in-house, before they reach your dock.
The Tool & Gage House's Quality Services Division, ISO/IEC 17025 certified, is a modern, environmentally controlled, state-of-the-art measuring facility, providing dimensional and electronic inspection and calibration services, both off and on-site.