Assembly Tool Maintenance & Repair Service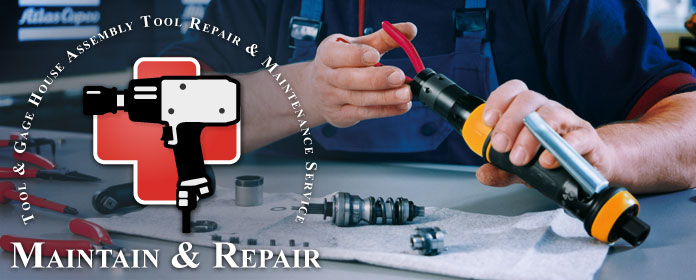 The Tool & Gage House is your authorized service provider for Atlas Copco tools within our designated area. Our authorized areas are: North Carolina, South Carolina, Virginia and Tennessee.
All tools are repaired by the manufacturer which means you are assured that all parts used are OEM parts and meet the strict requirements of Atlas Copco tools. Contact our service department at 800-438-2266 for additional information.

Need More Information?
The dynamic nature of our industry provides The Tool & Gage House and it's customers with products which are constantly evolving. New products, manufacturers and improvements are released weekly.
To provide you with the best solution, pricing and customer service, we ask that you send us a message with your needs, questions or request for quote so that we may assist you in the best possible manner.