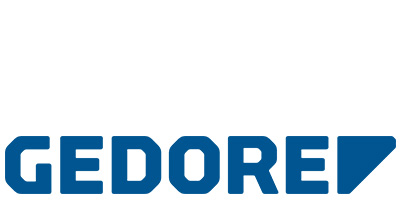 Gedore
COMPANY BACKGROUND
Our 28,000 square feet Gedore Torque site has been at the forefront of UK Torque tool design and manufacture since 1937. Today, the same location is home to the world's most advanced and fully-integrated torque tool manufacturing facility.
Every aspect of our business is based here: research & development, procurement, manufacture, assembly and despatch. Our UKAS Calibration Laboratory ensures absolute accuracy, while our sales, marketing and customer service teams ensure that customers are always at the heart of our business.
Most importantly, the expertise and skills of our 70 strong team are always focused on the needs of our customers for increasingly efficient, innovative and reliable ways of measuring, applying and calibrating Torque.
Everything we do conforms to exacting standards, both internal and external, including ISO and UKAS accreditations for our on site calibration laboratory. The quality of our people,process and facilities is your guarantee that our tools will deliver unsurpassed accuracy,quality and durability.
We have been a leading manufacturer of industrial torque tools for 80 years, combining innovative design with precision engineering to produce a comprehensive range of Torque Wrenches, Torque Screwdrivers and Torque Calibration Analysers.
CORE VALUES
Our reputation at Gedore Torque has been built by working to the following core values:
Innovation
We are committed to designing new, innovative products that deliver you real benefits, such as advanced slipping technology that eliminates over tightening
Precision
The latest CNC technology is used to manufacture our tools to ensure the accuracy and precision necessary to meet today's demanding standards
Performance
Our tools are tested for accuracy, repeatability and durability to ensure that they exceed the performance demanded by you
Solution
We will work with you to overcome problems by developing a custom solution, when standard products are not available
Quality
Quality is the priority at Gedore Torque – through providing strong customer service and ensuring that all of our tools are built to the highest standards Gedore Torque is committed to working in partnership with all our customers
Worldwide commitment to quality of service
While our name has changed (previously Torqueleader),our commitment to excellence, innovation and customer service remains the same.As part of the Gedore Group, the worlds largest group of tool specialists, our new name reflects the world class standards to which we operate.
Our distributors in over 51 countries are factory trained to give a full service and are able to recommend the best products to meet their customers' requirements. You'll find our tools all over the world in a wide range of industries such as aerospace, aviation, automotive and telecommunications and environments including production,quality control, research & development and servicing.
Gedore Torque are committed to working in partnership with all our customers