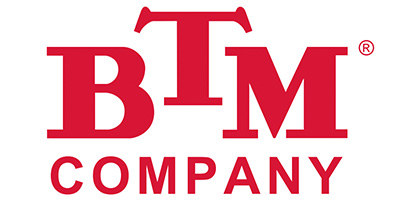 BTM Company
Overview
BTM Company, LLC. has over 47 years of experience designing and building machines for the fabrication & assembly of a broad range of products- both sheet metal, and plastic. BTM's world headquarters is located in Marysville Michigan, USA, and currently comprises four buildings totaling 144,000 square feet.
Since the beginning, we have taken an innovative approach to improving our products and processes. As a result, we have grown to become a leading global supplier of clinching tools & equipment, piercing machines, and other unique automation components- including air presses, clamps, grippers, pin clamps, locators, end-of-arm tooling, and purpose built machines- including fully automated assembly systems.
Company History
Founded in 1966 by Mr. Milus Allison & Mr. Edwin Sawdon, BTM stands for "Bending Tools & Manufacturing". The company's name originates from its early years when it created highly specialized stretch bending machines used in the production of structural components and decorative sheet metal trim parts in the automotive & appliance industries.