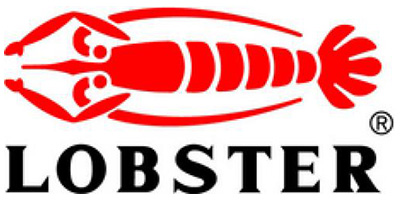 Lobster (Lobtex)
Company Summary
The company was founded in 1888 and incorporated in 1923. Presently, we manufacture and sell work tools, fastener tools, electric tools, diamond tools etc. Since its founding, the Lobster logo has earned the trust of our customers. In December 1996, we obtained ISO 9001 certification in order to further that trust.
In order to truly meet the needs of our customers, we changed to the 9001:2000 version in June 2002. After shifting production to our subsidiary Tottori Lobster Tools Co., Ltd, the certification was expanded to cover our subsidiary in December.
We are currently implementing various initiatives to achieve the goal of our policy statement, in that we will thoroughly pursue product safety and quality assurance with customer satisfaction as our No. 1 priority.
Welcome To LOBTEX
In 1888, we invented the two-handed hair clipper that replaced the imported hair clippers which were generally thought to be an unattainable goal. It became widely used in the hairdressing industry and our company's history started from there.
Subsequently in 1928, at a time when most work tools were either high-priced imports or hand-crafted by tradesmen, we successfully produced the first monkey wrench in Japan, imbued with a strong sense of desire to make high-quality affordable tools that can be used by everyone.
This is how, we at Lobtex since the day of our founding, have continued to make products that are useful to customers and society. While times may have changed, tools that are convenient, multi-functional and easy-to-use will always remain useful to our customers. For that reason, Lobtex will continue to evolve and develop with the times.
Moreover, in an age of material wealth, as a company, we believe it is important to also seek out spiritual wealth. Using tools to create something can bring joy, a sense of satisfaction and a feeling of achievement to all people. We hope to contribute to society and create a better future for everyone, in particular the future generation.
We at Lobtex exist so that we can be useful to others.
It has been more than 120 years since our foundation and more than 80 years since the birth of the Lobster-logo tool.
The Lobtex Group will not bask in that history but continue to provide that "Something Extra" that will surpass the expectations of customers and to aim to be a corporation that provides a sense of emotional fulfilment to society.
Representative Director & CEO Toshitame Jibiki
About our "LOBSTER" Brand
LOBSTER(エビ印)The Lobster brand is one that many people are familiar with around the world. It is the name of a crustacean with large pincers that inhabits the coastal waters of the Pacific Ocean in North America.
The reason behind how it came to be used as our brand is that lobster is considered to be fortunate and a symbol of "long life" and "strongness" in Japan: thus we adopted lobster as a brand representing "long-lasting" and "heavy-duty" tools.
As a professional tool deserving its derivation, "LOBSTER" brand has gained a reputation for high reliability and been loved all over the world.
Going forward, we will continue to provide products of the highest quality under the Lobster brand.