Arrive Certified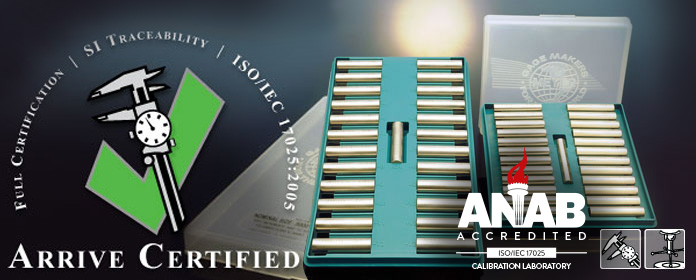 The Tool & Gage House's unique "Arrive Certified" service allows the gages you order to be fully certified when they reach your facility. This service saves your company both time and money, as there is no need to ship out your uncertified gages for inspection, they can go straight to the shop floor or quality laboratory.
The Tool & Gage House's Quality Services Division, ISO/IEC 17025 accredited, is a modern, environmentally controlled, state-of-the-art measuring facility, providing complete inspection and calibration services to its customers. Each gage is delivered with full certification and unit traceability. With our commitment to excellence, you can be assured of total measurement integrity and credibility.
With our vast selection of gaging products from the leading manufacturers, we have the gages to fit your needs and budget. Carrying full lines of dimensional, electronic, hardness, custom systems, and torque and pressure gages our knowledgeable sales team can assist you in choosing the right gage.
Contact the Tool and Gage House for more information on gaging solutions and our "Arrive Certified" program.