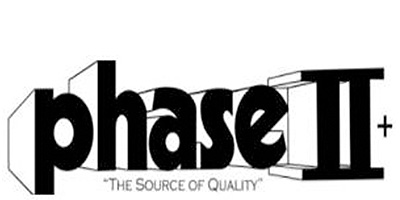 Phase II
Phase II is a leading manufacturer OF Machine Tool Accessories, Material Testing Instrumentation, Precision Measuring Tools, Cutting Tools and Shop Supplies.
Founded in 1981 with emphasis on providing the highest quality products, Phase II has established a world-class reputation for quality and service. We take pride in offering more than just a product.
We have "In House" Application Specialists who can guide you through product selection and maintenance. They are fully trained and qualified to give whatever technical support is needed. We also maintain a full range of replacement parts for our products.

Need More Information?
The dynamic nature of our industry provides The Tool & Gage House and it's customers with products which are constantly evolving. New products, manufacturers and improvements are released weekly.
To provide you with the best solution, pricing and customer service, we ask that you send us a message with your needs, questions or request for quote so that we may assist you in the best possible manner.