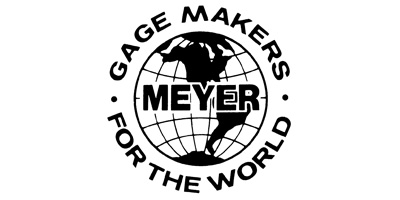 Meyer Gage
Meyer Gage Company is a world leader in the manufacturing of fixed limit gages. Our product lines include English plug gages and Metric plug gages, pin gages, as well as ring gages, trilock gages and taperlock gages.
There has always been a Meyer in the house
From founder Albert Meyer to John and James today, the Meyer feel for product quality and customer satisfaction is always guiding the growth of the company. The successor generation has built the new Meyer upon the solid Albert Meyer foundation. An innovative spirit combined with operational flexibility has fostered up-to-the-minute product offerings and customer oriented service unmatched in the industry.
The Meyer touch assures consistency
Our standards for quality and reporting have matched ISO guidelines before there was ISO. Our intrinsic product quality has always had a system behind it. We look at the total Meyer quality attitude as the interlocking combination of perfect product, delivery, product development, capital spending for product improvement, pricing opportunities and employee dedication to customer satisfaction. And, the design of this web site extends the accessibility of our total system as an interactive communications tool for you.