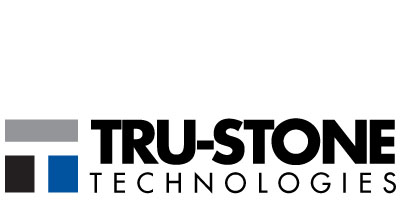 Tru-Stone Technologies
Mission Statement
"Tru-Stone Technologies' mission is to be recognized as the world's premier provider of precision granite and other mediums by delivering superior value as measured by customer service and responsiveness, product quality, technical expertise and innovation. Tru-Stone will cultivate an environment that creates financial stability and develops, challenges, values and retains high-quality team members."
New Dimensions in Accuracy
Tru-Stone Technologies has been providing solutions in precision granite, ceramic, carbon fiber and other mediums used in precision metrology applications for over 50 years. From our 90,000 square foot, environmentally controlled manufacturing facility, Tru-Stone has become the world's largest manufacturer of custom precision granite machine bases and accessories. We invite you to explore the total value of Tru-Stone for quality, capacity, innovation and unique manufacturing capabilities.
Our commitment to quality is exemplified by both our ISO 9001:2000 certified quality system and our A2LA (American Association for Laboratory Accreditation) Accreditation per the ISO/IEC 17025 standard for calibration. Tru-Stone provides SI traceable documentation on all granite machine bases, surface plates and metrology accessories.
We are proud of the complete value added package we can offer you, which includes our customer service, technical expertise, attention to detail, responsiveness and accuracy. Learn first hand the level of support you can experience for all of your precision granite related needs.