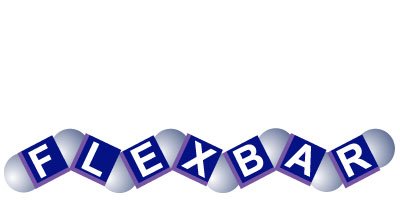 Flexbar
Through the years we at Flexbar have led the way in offering unique and innovative products ranging from our metrology grade replica and casting materials, Facsimile® and Reprorubber®, to our growing line of precision measuring instruments, optical and video inspection systems, machine tool accessories, and the state-of-the-art Flexbar Safety Guard System. The vast majority of products contained within our catalog are designed and manufactured by Flexbar or are Quality Manufactured in the U.S.A. In addition, we are proud to represent some of the world's finest manufacturers of precision industrial products.
Above and beyond our extensive product offering, we at Flexbar are committed to working with you, the customer, in providing innovative solutions to your special applications and requirements. Throughout the U.S. and abroad, our network of trained industrial distributors stand ready to handle sales and service for the complete line of Flexbar products.

Need More Information?
The dynamic nature of our industry provides The Tool & Gage House and it's customers with products which are constantly evolving. New products, manufacturers and improvements are released weekly.
To provide you with the best solution, pricing and customer service, we ask that you send us a message with your needs, questions or request for quote so that we may assist you in the best possible manner.