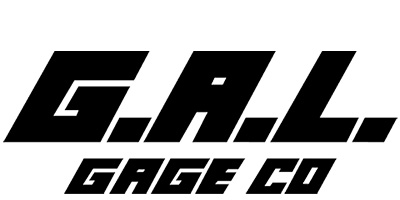 G.A.L. Gage Company
Alignment, Measurement & Weld Measuring Gauges
G.A.L. Gage Company manufactures high-quality precision Weld Measuring Gauges for checking Weld Thickness, Butt Welds, Pits, Undercuts, and much more.
We also produce the unique Gap-A-Let® Rings that can reduce fit-up time by up to 90% for socket welding.
Our products include the 7-Piece Fillet Weld Set, Bridge Cam Gauge and the Adjustable Fillet Weld Gauge; to name but a few.
New products are constantly being added to both our website and to our product literature and catalogs. Indeed many products are available to you whether as the end-user or the retailer that can be custom-designed to fit any particular need and/or specification.
We provide alignment & weld measuring gauges for the following uses and industries:
Aerospace Industry
Automotive Industry
Industrial Hydraulics
Power Piping (Conventional)
Railroad Industry
Air Brake Piping
Fertilizer Plants
Petrochemical Plants
Power Piping (Nuclear)
Ship Building Industry
And many others … around the globe!
The best solution to your needs will always be the best fit to your requirements.