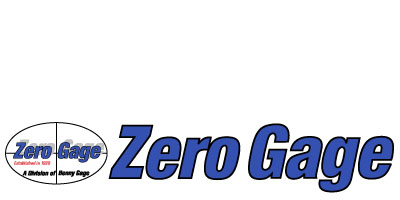 Zero Gage
Zero Gage, A Division of Benny Gage Inc., has supplied measurement solutions to a wide variety of manufactures for more than 75 years. In addition to the automotive industry, we have been a valued supplier to a diverse customer base, including but not limited to agricultural, aerospace, and defense contractors.
Our indicating sweep gage, long considered the best in the industry defines our business philosophy. We strive to provide our customers with the best solution to their measurement needs at a competitive price. Numerous gage manufacturers come to Zero Gage for these types of gaging applications, realizing they cannot match the accuracy, repeatability, and durability built into each Zero sweep unit.
Although our sweep gage is one of our best-known products, Zero Gage can provide a complete line of gaging solutions. From basic attribute gages to computer based gaging systems, we have positioned ourselves to be a full service solutions provider.
We offer a complete line of gaging components, ensuring quick response to your measuring needs.
•      Zero Ball Slides, for precise linear movement
•      Depth and Poly Gages, quick solutions for basic measurements
•      Hydraulic Arbors & Chucks
•      Ball Arbors & Chucks
•     A complete line of Thread / Pitch Arbor Gages
Zero Gage is positioned to provide you cost-effective solutions to your measurement needs.