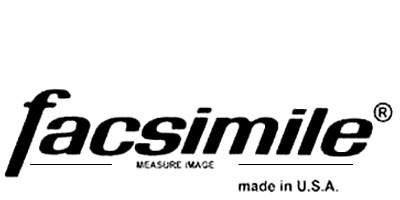 Facsimile Compound
MAKES ACCURATE HARD PLASTIC REPRODUCTION IN 6 TO 8 MINUTES
Facsimile® is a special plastic compound kit which is used for duplicating surface flats, roughness and for dimensional transfer of inaccessible locations. Many other applications are listed below.
Make duplicates for measuring, such as gages, etc.
Mask, fill in and seal.
Test surface geometry, flatness, microfinish, etc.
Fretting depth of blade dovetails in jet engines.
Make permanent records of surface geometry, etc.
Make potting, bonding and repairing easy.
Make custom holding and nesting fixtures.
Make quick jigs.
Make instant molds and patterns.
Make excellent stylus patterns.
Closer inspection can be performed by allowing the casting to cure in a pressure vessel (15 p.s.i.).
When casting in a "CONFINED" area, it is better to cast 1 /2 of the internal shape.
Facsimile® will not affect the surface of ferrous or non-ferrous materials to which it is applied.
Remember—when casting without releasing agent, an ACETONE soak removes Facsimile®.
Cast small run parts and prototypes.
AVAILABLE IN LARGER "ECONOMY" KITS
TECHNICAL DATA
A test submitted by E.I. Dupont DeNemour & Company to an independent test lab showed the following properties of Facsimile®:
TEST PIECE APPROXIMATELY 1" BY 1 /4" THICKNESS…
COMPRESSION TEST…Maximum load 6,800 lbs. Compression strength 9,650 PSI.
MECHANICAL PROPERTIES…Ultimate tensile 3,415 PSI.
WATER ABSORPTION…(24 hours at 73 o ) 0.31% by weight.
The kit contains all material and instructions. The Facsimile® can be diluted from a putty consistency to a watery to best suit your job needs. If larger quantities of Facsimile® are desired they can be ordered in 3 lb. and 25lb. kits at proportionately lower prices per pound.
Facsimile® is Made in U.S.A.