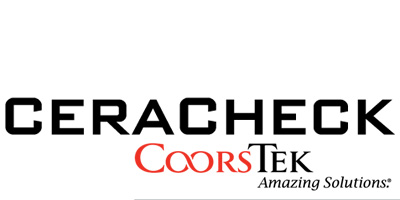 Cera-Check
CoorsTek offers a line of advanced ceramic precision measurement instruments (Cera-Check®) for machine set-up and calibration use which conform to MIL-STD-45662. Made of aluminum oxide ceramic, these components offer lightweight alternatives to characteristically unwieldy granite or steel instruments. These products also offer traceability to National Institute of Standards and Technology (NIST).

Need More Information?
The dynamic nature of our industry provides The Tool & Gage House and it's customers with products which are constantly evolving. New products, manufacturers and improvements are released weekly.
To provide you with the best solution, pricing and customer service, we ask that you send us a message with your needs, questions or request for quote so that we may assist you in the best possible manner.