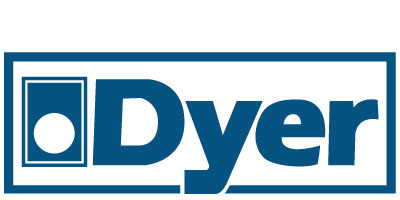 Dyer
Nestled in beautiful Lancaster County, Pennsylvania, is a company with the latest technology in dimensional gaging. Dyer is a technical leader in bore gaging, groove gaging and min-wall/thickness gaging. Additionally, we offer many special application gages and systems. For over 25 years we have supplied our customers with the highest quality gages that speed measuring times and eliminate operator error.
Because we specialize, Dyer's focused technical expertise, knowledge and large product selection allows our application engineers to draw from a selection of gaging solutions. We always choose the right gage for your application; this means you will always receive the correct gage to make your measurements.
You Can Count On Dyer For Quality & Performance
Dyer guarantees 100% customer satisfaction. Each product must meet your quality and performance specifications.
ISO9002 Dyer's Pledge
We place both Quality of Products and Quality of Operations in high regard. We expect and maintain the highest standards from our suppliers and ourselves.