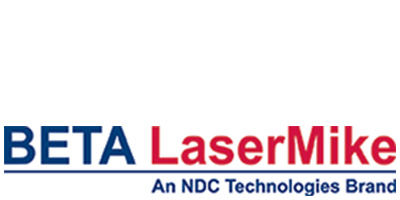 Beta LaserMike
The Beta LaserMike line of measurement and control solutions is designed to increase productivity, improve product quality, and reduce manufacturing costs. These solutions provide in-process and non-contact dimensional monitoring, control, and sample/part inspection of products such as wire and cable, fiber optics, metals, rubber and plastic, flat rolled goods, tube and pipe, and other manufactured goods. Our solutions offer a number of advantages over contact and other non-contact gauging systems.
Beta LaserMike technologies and highly recognizable products include AccuScan for laser scanning diameter measurement, UltraScan for ultrasonic wall and concentricity measurement, CenterScan for eccentricity measurement, LayScan for lay length measurement, LaserSpeed® for non-contact length and speed measurement, BenchMike for off-line sample inspection, DataPro for process control, and DCM cable testing systems for the quality testing of LAN/Data, Telecom, and Coaxial cables.
NDC Technologies is a global organization committed to the innovation, design, and service of precision measurement and control systems for a broad scope of industrial applications. Explore our solutions today to learn how we can give you the productivity, quality, and bottom-line advantages.