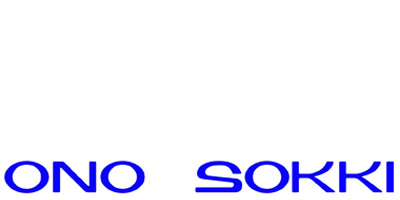 Ono Sokki
Measuring Success
Measuring the performance, and ultimately the success, of high-tech products and processes demands equally high-tech measurement capabilities. Ono Sokki, a world leader in measurement and testing instrumentation, has been meeting and exceeding that demand for fifty years.
Our experience and expertise are "put to the test" every day in such diverse industries as automotive manufacturing, shipbuilding, aerospace and defense, optical and medical equipment, electronics, manufacturing, packaging, and the steel, paper and chemicals industries.
In Sync, In Touch
Ono Sokki measures its own success, not only by how accurately our products measure technical performance, but also by how well they meet the real-world demands of day-to-day use.
That is why we commit more than 30 percent of our resources solely to research and development. We know that our own success demands keeping in sync with the technological advances of the industries we serve – in signal analysis, torque measurement, dimensional and rotational measurements and specialized automotive performance testing.
It is also why our scientist and engineers work hand-in-hand with experienced industry experts in our newly expanded Technical Center. Staying in touch with real-world customer needs ensures that our products deliver the most accurate, consistent and useful data possible – the kind our customers require to make informed decisions about their own product research and development.
Put Ono Sokki to the Test
To stay ahead in the marketplace, companies that rely on leading-edge product technology must have leading-edge measurement and testing technology too. For more information on our broad line of high-technology instrumentation, contact us. Put us to the test.