Sales | Assembly & Torque Products
The Tool & Gage House offers a wide variety of assembly products. With over thirty-five years of experience in the field, we can assist you whether your needs are simple hand tools or a custom pneumatic system for your production line. Representing the best in the business, you can be assured the assembly products you receive are of the highest quality and accuracy.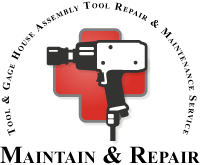 Extend the life of your tools with proper service.
Ask your salesperson about Tool & Gage House's Tool Repair and Maintenance Service. Bring your current tools back from the parts bin or extend the life of your tools.
Assembly & Torque
---
Assembly & Torque Manufacturers
---