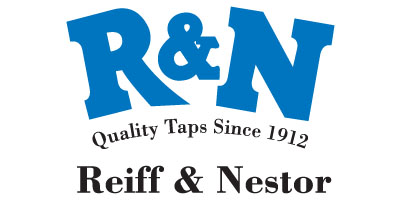 Reiff and Nestor Company
Reiff and Nestor Company is the largest independently owned manufacturer of taps. Since 1912, R / N has manufactured and stocked the largest inventory of quality standard and special taps at our central Pennsylvania facility in Lykens, PA. We specialize in high-speed taps, threadformers and Nu-trix thread restorers. By using the right geometry and surface treatment combinations, R / N can provide you or your customer with low cost tapping solutions.
In addition to our vast inventory, R / N also specializes in custom building taps to print specifications of our customers or to the recommendations of our Engineering Department based on part print specifications. We'll design and build your special tap using years of design and manufacturing experience that few companies offer.
Our taps are available through distributors from coast to coast and at stocking warehouses in Denver, CO and Portland, OR.

Need More Information?
The dynamic nature of our industry provides The Tool & Gage House and it's customers with products which are constantly evolving. New products, manufacturers and improvements are released weekly.
To provide you with the best solution, pricing and customer service, we ask that you send us a message with your needs, questions or request for quote so that we may assist you in the best possible manner.