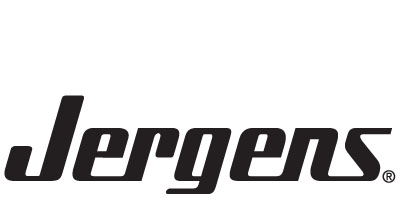 Jergens, Inc.
Our Legacy: The Standard Components with the Highest Standards.
In 1942, Jack Schron, Sr. founded Glenn Tool and Manufacturing, with his father Christy. In response to the needs of wartime production, they began to manufacture standard components in the building next door, with the goal of helping American Manufacturers operate quickly and more efficiently. "The Standard Components with the Highest Standards" became this new company's founding philosophy, and it put Jergens, Inc. on the forefront of the "lean manufacturing" movement before anyone even thought to put those two words together.
This vision represents our proud heritage, as well as our future.
Our Future: Manufacturing Efficiency.
Since our founding Jergens, Inc. has grown to comprise 3 distinct business units: Workholding Solutions, Lifting Solutions and Specialty Fasteners. Building on its reputation
of uncompromising quality standards, Jergens is committed to helping its customers achieve leaner,
more profitable manufacturing, and continues to add products and engineered solutions
for an integrated approach to "Manufacturing Efficiency."
Today, you'll find our tooling components, fasteners and hoist rings at work in just about every industry on every continent. And our innovative engineered solutions like the patented Ball Lock® Mounting System have changed the way manufacturers worldwide think about productivity.
Quality Made in the U. S. A.
We manufacture over 80% of what we sell right here in our 130,000 sq. ft. Cleveland, OH facility, guaranteeing you high quality, competitive pricing and immediate availability (or fast turnaround times on special items). We are a big user of our own products and can set up lean cells to accommodate lot sizes from 1 to 10,000, thanks to our own tooling components and engineered products like the Ball Lock® Mounting System.
So when it comes to lean manufacturing we practice what we preach here at Jergens…Manufacturing Efficiency.