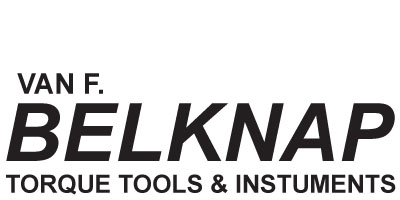 Van F. Belknap Company, Inc.
Van F. Belknap Co., Inc. has been in business for over 57 years.  During that time we have provided our customers with total service and top quality torque wrenches, adapters and miscellaneous attachments for our torque wrenches.
We have maintained our original purpose in designing tools that will withstand the abuse of assembly line, maintenance and repair usage.  While the quality of our designs and products are well known, the professional service after the sale has long been a Belknap trademark.
Our customers recognize the quality of our products and while they may never need the tooling life our tools are capable of, it is still there – just in case they do!  You may never need the service we freely offer, but it is immediately available.  The reputation and trust we have developed over the years is important to Van F. Belknap Co., Inc. and we intend to keep it that way.
We design and develop hundreds of special tools each year for use in the automotive, agricultural, petrochemical, aerospace and electronics industries.  We do this as part of the service that has made Belknap a valued supplier to large and small companies.  Our in-house machine shop is dedicated for "special" jobs for our customers.  This is why we can, in many cases, respond in 24 hours.  The engineers in our Research and Development Department are constantly working with the latest technology available to develop new ideas to introduce to industry more advanced tooling.
Our fully equipped Calibration Lab performs constant "life cycle" tests on our products because we want to know their total capabilities.  Quality Control is not just another term for us – it demands performance from the end product.  Our Quality Control Manual is complete, it sets the focus.  Further, our Repair Department is a full service department.  We can repair, service and calibrate most any make of torque wrench.  Certifications of Accuracy, traceable to SI are furnished with each repaired torque wrench, upon request.
We welcome your call to us or feel free to stop by.  Let us prove to you why your trust in Van F. Belknap Co., Inc. is warranted and justified.