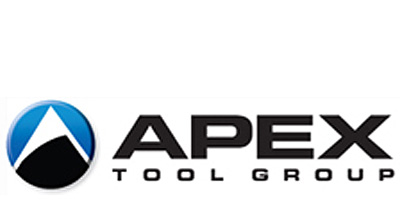 Apex Tool Group
About Apex Tool Group
Apex Tool Group, LLC based in Sparks, MD, is one of the largest worldwide producers of industrial hand and power tools, tool storage, drill chucks, chain, and electronic soldering products.  Directly, and through its subsidiaries, Apex serves a multitude of global markets, including automotive, aerospace, electronics, energy, hardware, industrial, and consumer retail.  Apex markets its portfolio of diverse products under its own brand names in addition to being the principal manufacturer for several key private label products for certain retailers for many years.
Apex Tool Group was formed in July 2010 as a joint venture combining two premier tool manufacturers: Danaher Tool Group and Cooper Tools. Together, the two businesses will offer industrial, commercial, and do-it-yourself customers an unparalleled selection of over 30 leading brands, including Crescent, GearWrench, Armstrong, and Weller.
Guided by a strong team of seasoned industry executives, the new company is dedicated to providing its customers with outstanding products, timely delivery, and customer service that is second to none. Apex Tool Group is committed to product innovation driven by listening to our customers and to continuous improvement in everything we do.