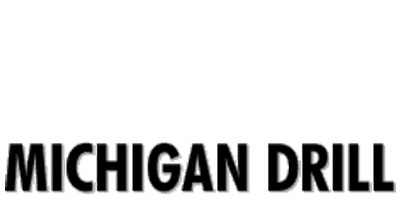 Michigan Drill
Michigan Drill manufactures cutting tools such as drills, reamers, end mills, taps, and dies. We also manufacture a full line of indexable, solid carbide, and carbide-tipped cutting tools. We sell wholesale to industrial distributors.
Our Mission
Our mission is to meet the worldwide demand for high-quality manufactured products along with outstanding service – while still providing our customers with the lowest possible prices.
We Offer More
More standard tools including hard-to-find items and hard-to-find sizes.
More innovative, new tool designs to enhance the effectiveness of the new generation of CNC Machine Tools.
More tool styles, including our newest line of basic measuring tools, sourced from other U.S. and global manufacturers.

Need More Information?
The dynamic nature of our industry provides The Tool & Gage House and it's customers with products which are constantly evolving. New products, manufacturers and improvements are released weekly.
To provide you with the best solution, pricing and customer service, we ask that you send us a message with your needs, questions or request for quote so that we may assist you in the best possible manner.