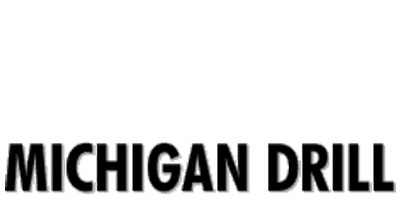 Michigan Drill
Michigan Drill manufactures cutting tools such as drills, reamers, end mills, taps, and dies. We also manufacture a full line of indexable, solid carbide, and carbide-tipped cutting tools. We sell wholesale to industrial distributors.
Our Mission
Our mission is to meet the worldwide demand for high-quality manufactured products along with outstanding service – while still providing our customers with the lowest possible prices.
We Offer More
More standard tools including hard-to-find items and hard-to-find sizes.
More innovative, new tool designs to enhance the effectiveness of the new generation of CNC Machine Tools.
More tool styles, including our newest line of basic measuring tools, sourced from other U.S. and global manufacturers.