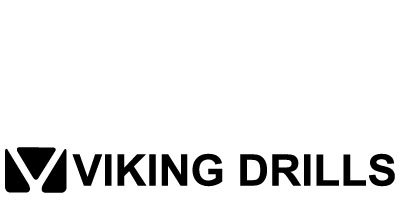 Viking Drill & Tool
Viking Drill and Tool
Manufacturers of Americas Finest Cutting Tools
Committed to Quality, Consistency, Service and Value
Quality
at Viking begins with the finest tool steel we can buy and ends with the world class products in our catalog. Our cutting tools are designed, engineered and superbly crafted to provide long lasting durability. Our 74,000 square foot St. Paul, Minnesota manufacturing facility is specifically designed for the unique task of efficient high quality cutting tool manufacturing.
Consistency
is a natural by-product of our experience and dedication to quality. At Viking, skilled machine operators working with the world's finest raw materials have the capability of providing you with consistent high quality products time after time, year after year. On our Ultra Bor™ Super Premium products, we routinely cut recognized  tool tolerance standards by one half to insure that our customers receive drills manufactured to the tightest possible specification and utmost in consistency and accuracy.
All materials used at Viking Drill and Tool meet the rigorous qualifications of National Aerospace Standard (NAS) 907.  This standard, recognized as the most stringent in the industry precludes the use of lower quality steels which do not hold up under rigorous applications.  The use of these extreme high quality materials insures that consistency is built in to every one of our U.S. manufactured products.
Service
is what makes our business and your business grow. From the time you place your order either by fax at (800-227-1793) or phone through our (800)328-4655 customer service number, we are committed to fast and efficient service. We provide same day shipment whenever possible. With our accurate forecasting and inventory control system, we provide our customers with one of the highest order fill rates in the industry. Our customer service goal is to provide you with your order on time, every time.
At Viking, you will always be offered the option of speaking to a Customer Service Representative to solve those particularly difficult application or delivery problems.  While we employ voice messaging and fax service, we know that sometimes it is essential to talk to a pro at the factory.  We want to make absolutely sure that you get the right product as quickly as possible every time you place an order with us.
Value
is the end focus of our effort. By combining high product quality and consistency with intensive service, we provide our customers with the highest possible value in U.S. manufactured cutting tools.  Our extensive selection of U.S. manufactured tools is designed to give you the right tool at the right price for whatever tough job you come up against.