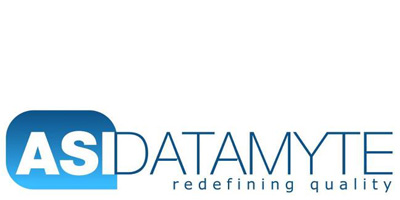 ASI DATAMYTE
ASI DATAMYTE is the leader in providing solutions for Quality in Assembly, Manufacturing and Laboratory operations around the globe. With more than 40 years experience, a global presence and world class solutions, we can help you. Quality Redefined.
ASI DATAMYTE at a glance
>Provides innovative Quality Solutions: integrated solutions for managing quality, quality improvement and reducing the cost of quality.
>Serves Assembly, Manufacturing and Laboratory operations around the globe in a wide variety of industries.
>More then 40 years of experience in the market.
>Headquartered in Plymouth, MN, USA.
>Direct sales and service centers in 10 countries.
>System Integrators and Distributors with sales and service capability in more then 35 countries, covering about 70 countries.
>Quality Management System certifications according to ISO9001:2008 and VDA6.2

Need More Information?
The dynamic nature of our industry provides The Tool & Gage House and it's customers with products which are constantly evolving. New products, manufacturers and improvements are released weekly.
To provide you with the best solution, pricing and customer service, we ask that you send us a message with your needs, questions or request for quote so that we may assist you in the best possible manner.